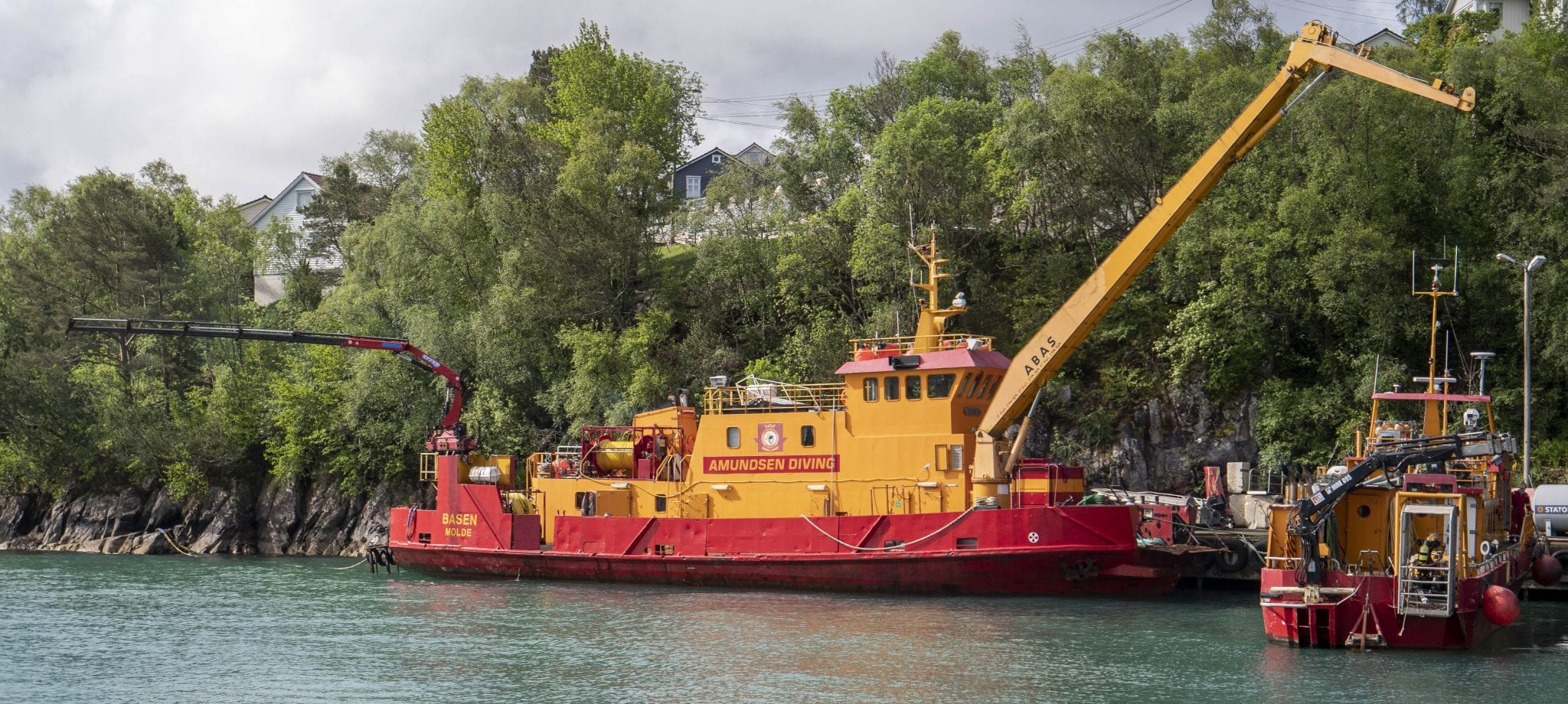 M/S «Basen» har stor dekksplass, oppholdsrom, verksted, kontor, garderobe og 7 lugarer med eget dusj og toalett. Basen er blitt brukt mye til legging av fiberkabler, lodding av rørledninger, dykking, ROV-arbeid, transport av maskiner og utstyr samt testing av seismikk utstyr.
Teknisk informasjon
Main dimensions:
Length: 30 m
Width: 10 m
Gross tonnage: 185 brt.
Speed: 10 knot
Deck-load: 70 tonn
Engines:
1 of Callesen 460 BHP
2 of Generatorer 25 KVA og 40 KVA
2 of Hydraulic power pack 200- og 250 bar
1 of Bow trusther 150 BHP
Winches and cranes:
1 of ABASwith 4 ton winch ant 18 m outlay.
Anchor winch bow, 2 ton, 200 meter chain
Anchor winch stern, 2 ton, 300 meter wire.
1 of "nokk" in bow, 1 ton.
1 crane stern 5000kg 2,81meter.Total length 12,5meter