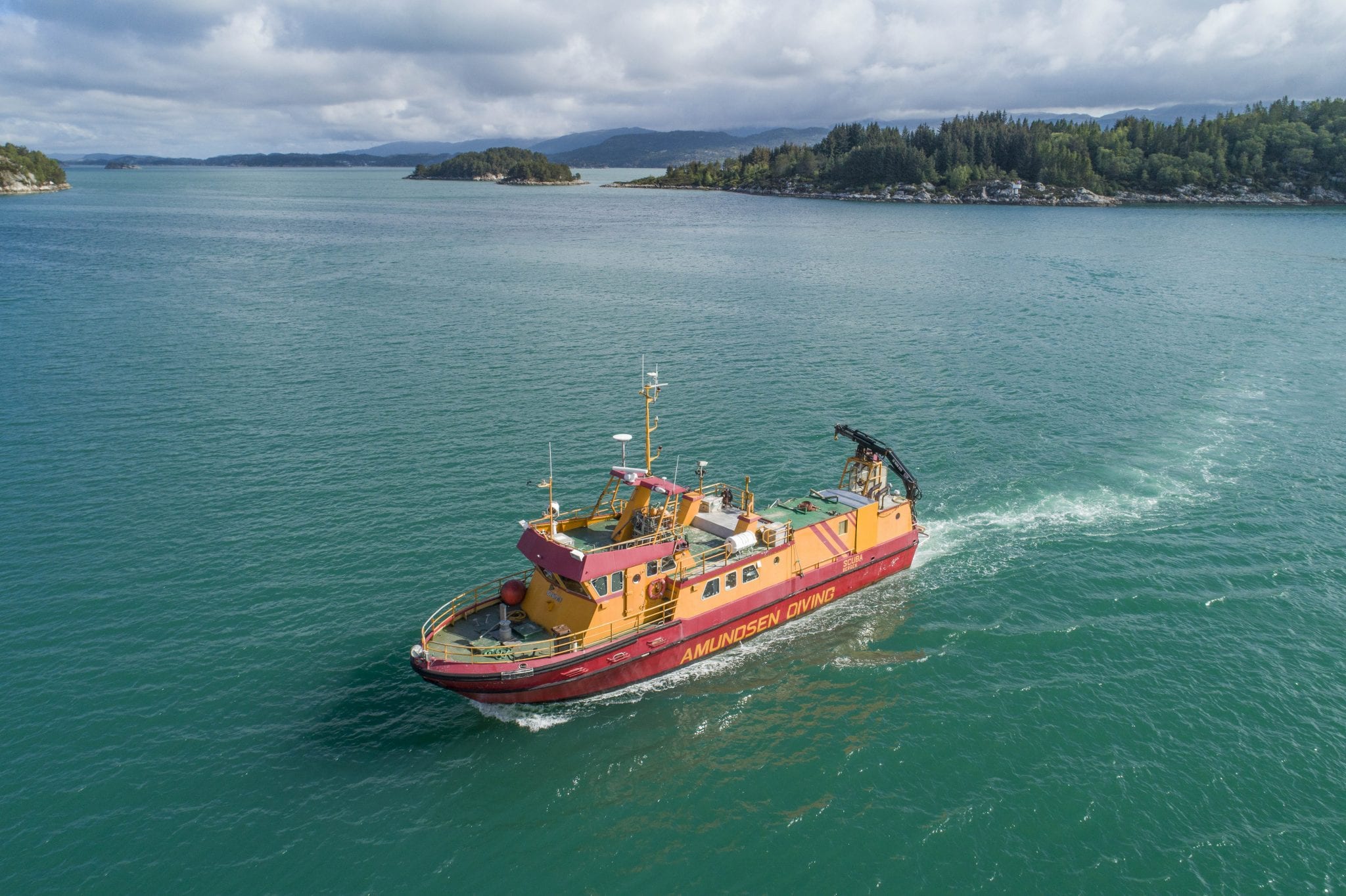 Diving System I is permanently affixed to the M/S Scuba.
The diving controls at the rear deck gives good overview and access to the work. Complete equipment and procedures are approved in accordance with U-103, "Forskrift om utførelse av arbeid, Kapittel 26 Om sikkerhet og helse ved arbeid under vann eller økt omgivende trykk".
We surveil and automatically save the diver's sound- and videosignal, and all relevant data from the diver's profile – all from the comfort of the diving control room. The overseer can also access the maps and if necessary the controls of the ROV.
Diving System I involves surface-supplied diving, complete setups for two divers with air for breathing. The system can also be equipped with separate configurations for standby-divers.
Below the deck of the M/S Scuba is a decompression chamber for surface-decompression and treatment after diver incidents, as well as locker rooms, compressors and airtank-storage.